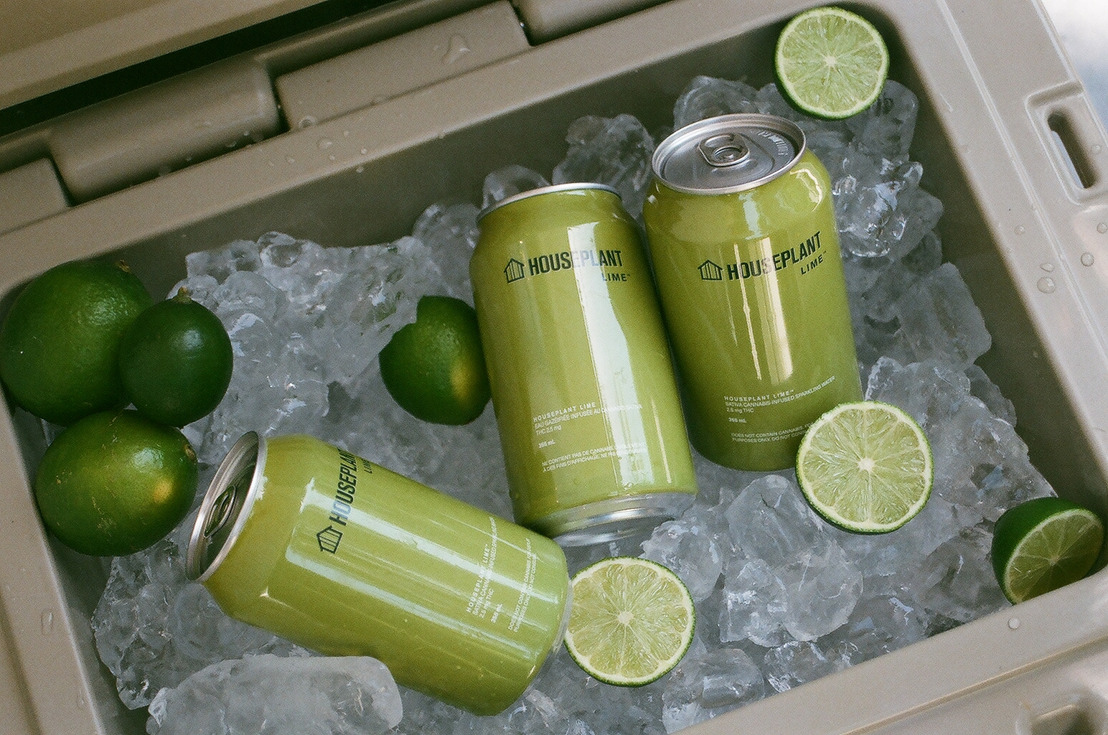 Meet Lime: The Newest Houseplant Beverage
Summer refreshment just got a brand new flavour. This month, Lime is joining the line-up of cannabis-infused beverages from Houseplant.
Houseplant, an elevated cannabis brand founded in 2019 by Seth Rogen and Evan Goldberg, first introduced beverages last summer with the launch of Houseplant Grapefruit - which became the top-selling cannabis beverage in Canada in 2020. Then Houseplant Lemon, introduced in the fall, expanded the line by taking a classic sparkling water flavour and giving it a cannabis spin. Along with the new Houseplant Lime, Houseplant will be launching multipack options of both Grapefruit and Lemon just in time for summer.
"We created Houseplant Beverages to bring together two incredible things: refreshing, flavoured, sparkling water, and cannabis," says Haneen Davies, Chief Commercial Officer, Houseplant. "Houseplant Lime is the latest iteration of that vision - we've put years of experience, passion and respect for cannabis into our beverages, and into this newest product."
With a standard dosage of 2.5 mg of sativa-dominant THC in each can, an invigorating lime zest flavour and the perfect amount of bubbles, this naturally-flavoured citrusy sparkling water offers an approachable experience perfect for both first-time cannabis users and those more familiar with the plant. The ultimate companion for Canadian BBQ season, Houseplant Lime is the bright, crisp and refreshing drink that's well-suited for any summer moment.

The thoughtfully-designed Houseplant Lime can is bright green, and uses distinct design details to make it easier for people to learn to love cannabis as much as Houseplant does.
---
Houseplant Beverages - Product Details
Lime Flavour Profile:
●  Refreshing
●  Bright
●  Citrusy

Lemon Flavour Profile:
●  Clean
●  Light
●  Fresh

Grapefruit Flavour Profile
●  Bubbly
●  Juicy
●  Tart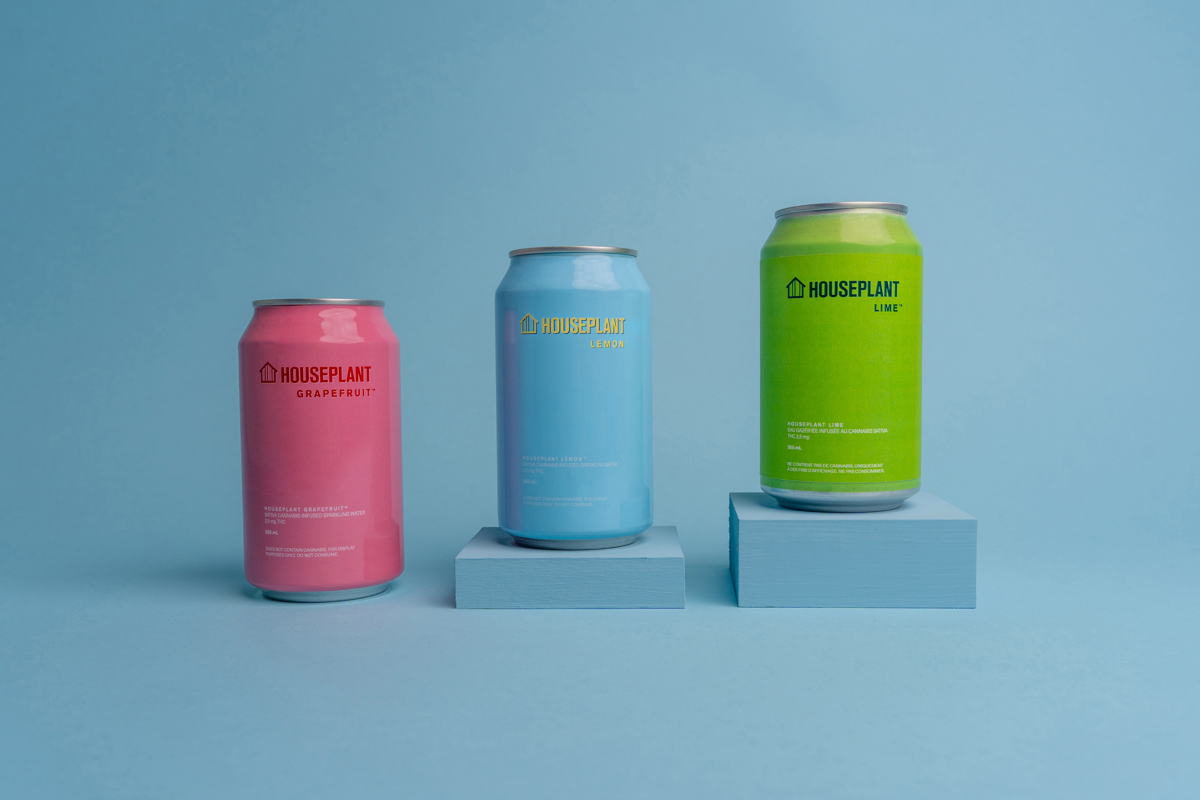 Multipacks
Multipacks of 4 available for Grapefruit and Lemon. Lime available in single cans only.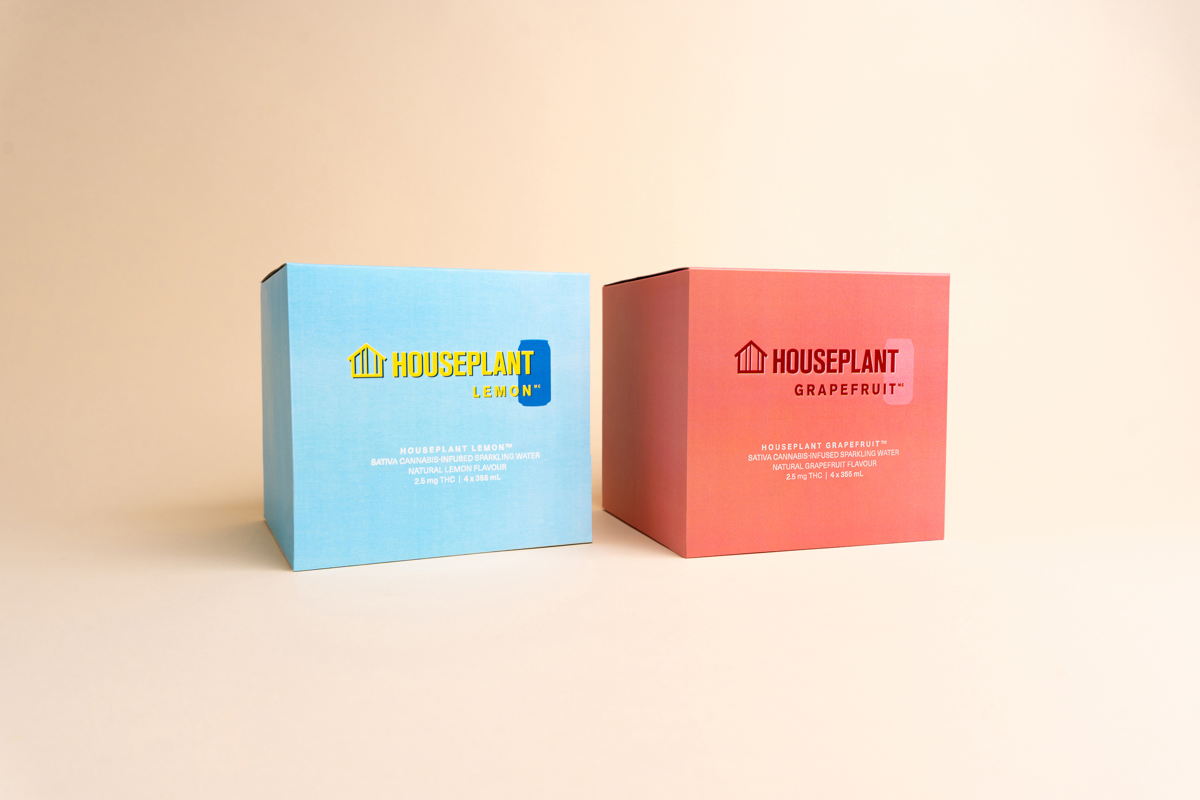 Dosage: 2.5 mg of sativa-dominant THC per can
Format: 355 mL can
Retail Price: $4.99 MSRP
Availability:
Lime is launching in Ontario and Quebec in early July, joining Lemon and Grapefruit.
Lime, Lemon and Grapefruit are currently available in BC, SK, NL, NB, MAN and PEI.
Lemon and Grapefruit are available in Alberta.
Houseplant Lime images courtesy of Rick Bhatia.

For more information, please contact:
Colette O'Gorman Craft Public Relations